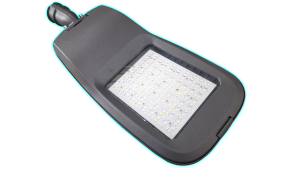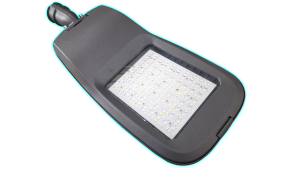 MyHijau Mark
Sirim Mark
ISO 9001:2015 Mark
One Of The Pioneer In LED Street Lightning.
11 YEARS OF EXPERIENCE IN LED LIGHTNING MARKET.
Our Product Is All "Made In Malaysia".
JKR/JMAL Approved & Sirim Tested.
ISO 9001:2015 Certified.
[bodymovin anim_id="8800″ loop="true" width="200″ height="200″ align="center"]
Move the arrow to interact with the image above
This image is taken at Taman Pelangi Indah, Johor
Research has shown that darkness produces a big fall in the number of people out walking – and a major reason for this is that people feel less safe walking in the dark.

It can also reduce the number of people who avoid leaving their homes at night, reduce social isolation, improve physical and mental well-being and increase community pride.
  ME 1       –      Highway, Freeway (180W, 220W)
  ME 2       –     Main Road (145W, 180W)
  ME 3A/B  –    Shop Lot (110W, 145W)
  ME 4A/B  –    Residential Area (75W, 110W)
[bodymovin anim_id="9209″ loop="true" lazyload="true" align="center"]
Use the CityTouch connect app for auto-notification of any faults and close to real-time status without the need for any manual scouting.
Link street lights wirelessly, using the preferred mobile network, or wired.
Get automated failure notification alerts, plus metering per individual light point so you can verify your energy bills.
Manage
The intuitive user interface allows you to control and program lightning levels for every individual street light, a street or an entire district. Depending on the specific need, you can boost light levels to improve safety and visibility, or dim them to save energy and pervent light pollution.
Monitor
You'll be automatically informed if an outage occurs, enabling you to immediately initiate the work process. The system offers configurable fault types with different levels of severity, so you will know exactly why the luminaire has failed with comprehensive information about the history of that luminaire too.
Measure
Accurate metering of each individual luminaire means you know how much energy you are using and where. This helps you to evaluate running initiatives and plan for the future. Accurate energy metering also means that you can verify your energy bills.
Dimming Profile
You can specify an exact dimming profile for a single luminaire or a group, with an intuitive, user-friendly interface. For example, you can ensure main roads have more light during rush hours than residential areas and you can dim lightning in the business district when the working day is over.
Responsive
You can adjust individual light levels across different areas of your city as and when it is needed. helping citizens feel comfortable and safe. For example, if an incident happens in the city, then light can be brigtened in that area to facilitate a more effective respone and improve camera images.
Calenders
AdvanCTi connect app has a set of predefined dimming calendars, and an integrated astroclock means the system factors in sunrise and sunset times. You can set up your own dimming calendars too, to accomodate for events and patterns relevant to your city.
Status Information
The AdvanCTi app gives you exact status information of every individual luminaire, in close to real time. Faults and outages are automatically recognized and a message is sent immediately from the luminaire to the system.
Efficiency
A city that never sleeps and you can request an email to be sent every morning from your AdvanCTi system detailing all new faults and issues, so this work can be scheduled efficiently
Workflow Management
To improve your city lightning management further, AdvanCTi provides detailed insight about your lightning infrastructure. This will help you manage repairs better and improve the efficiency of all lightning related workflows.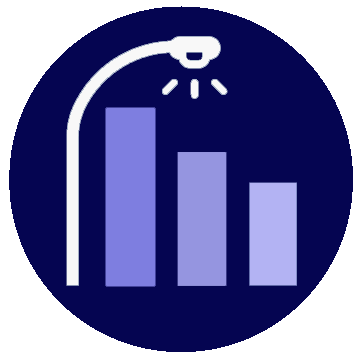 Accuracy
AdvanCTi app gives you accurate energy metering down to the level of each luminaire so you verify your energy consumption for single streets, specific districts predefined groups of luminaires or the whole city.
Reporting
AdvanCTi allows you to track your city lighting energy consumption over different locations and also periods of time so you can see exactly when and where energy is being consumed. This knowledge can also quantity the immediate economic benefits to your city of investing in LED technology and improved operational practices.
Future Readiness
AdvanCTi software is delivered over the internet and is always up to date so you'll never be caught out with technology phase-outs or switch-overs And as an experienced and trusted partner. We'll gladly offer offer you help and advice should you need it.
"Smart Street Lights Lay the Groundwork for Future IoT Deployments"
"Smart Street Lights for Brighter Savings and Opportunities"
Early lamps were used by Greek and Roman civilizations, where light primarily served the purpose of security, both to protect the wanderer from tripping on the path over something or keeping the potential robbers at bay. At that time oil lamps were used predominantly as they provided a long-lasting and moderate flame. A slave responsible for lighting the oil lamps in front of Roman villas was called a lanternarius.
The use of street lighting was first recorded in the city of Antioch from the 4th century. Later it was recorded in the Caliphate of Córdoba from the 9th–10th centuries, especially in Cordova. In the Middle Ages, so-called "link boys" escorted people from one place to another through the murky winding streets of medieval towns.
Before incandescent lamps, candle lighting was employed in cities. The earliest lamps required that a lamplighter tour the town at dusk, lighting each of the lamps. According to some sources, illumination was ordered in London in 1417 by Sir Henry Barton, Mayor of London though there is no firm evidence of this
In 1524, Paris house owners were required to have lanterns with candles lit in front of their houses at night, but the law was often ignored. Following the invention of lanterns with glass windows, which greatly improved the quantity of light, in 1594 the police of Paris took charge of installing lanterns in each city neighborhood. Still, in 1662, it was a common practice for travelers to hire a lantern-bearer if they had to move at night through the dark, winding streets. Lantern bearers were still common in Paris until 1789. In 1667, under King Louis XIV, the royal government began installing lanterns on all the streets. There were three thousand in place by 1669, and twice as many by 1729. Lanterns with glass windows were suspended from a cord over the middle of the street at a height of twenty feet and were placed twenty yards apart. A much-improved oil lantern, called a réverbère, was introduced between 1745 and 1749. These lamps were attached to the top of lampposts; by 1817, there were 4694 lamps on the Paris streets. During the French Revolution (1789–1799), the revolutionaries found that the lampposts were a convenient place to hang aristocrats and other opponents
Today, street lighting commonly uses high-intensity discharge lamps. Low-pressure sodium lamps became commonplace after World War II for their low power consumption and long life. Late in the 20th century HPS high pressure sodium lamps were preferred, taking further the same virtues. Such lamps provide the greatest amount of photopic illumination for the least consumption of electricity. However, white light sources have been shown to double driver peripheral vision and improve driver brake reaction time by at least 25%; to enable pedestrians to better detect pavement trip hazards and to facilitate visual appraisals of other people associated with interpersonal judgements. Studies comparing metal halide and high-pressure sodium lamps have shown that at equal photopic light levels, a street scene illuminated at night by a metal halide lighting system was reliably seen as brighter and safer than the same scene illuminated by a high pressure sodium system.
Two national standards now allow for variation in illuminance when using lamps of different spectra. In Australia, HPS lamp performance needs to be reduced by a minimum value of 75%. In the UK, illuminances are reduced with higher values S/P ratio
New street lighting technologies, such as LED or induction lights, emit a white light that provides high levels of scotopic lumens allowing street lights with lower wattages and lower photopic lumens to replace existing street lights. However, there have been no formal specifications written around Photopic/Scotopic adjustments for different types of light sources, causing many municipalities and street departments to hold back on implementation of these new technologies until the standards are updated. Eastbourne in East Sussex UK is currently undergoing a project to see 6000 of its street lights converted to LED and will be closely followed by Hastings in early 2014.
Milan, Italy, is the first major city to have entirely switched to LED lighting.
In North America, the city of Mississauga (Canada) was one of the first and biggest LED conversion projects with over 46,000 lights converted to LED technology between 2012 and 2014. It is also one of the first cities in North America to use Smart City technology to control the lights. DimOnOff, a company based in Quebec City, was chosen as a Smart City partner for this project.
Photovoltaic-powered LED luminaires are gaining wider acceptance. Preliminary field tests show that some LED luminaires are energy-efficient and perform well in testing environments.
In 2007, the Civil Twilight Collective created a variant of the conventional LED streetlight, namely the Lunar-resonant streetlight. These lights increase or decrease the intensity of the streetlight according to the lunar light. This streetlight design thus reduces energy consumption as well as light pollution.
Major advantages of street lighting include prevention of accidents and increase in safety. Studies have shown that darkness results in a large number of crashes and fatalities, especially those involving pedestrians; pedestrian fatalities are 3 to 6.75 times more likely in the dark than in daylight.Several decades ago when automobile crashes were far more common, street lighting was found to reduce pedestrian crashes by approximately 50%.
Furthermore, in the 1970s, lighted intersections and highway interchanges tend to have fewer crashes than unlighted intersections and interchanges.] Lighting also reduces crime.
Towns, cities, and villages use the unique locations provided by lampposts to hang decorative or commemorative banners.
Many communities in the US use lampposts as a tool for fund raising via lamppost banner sponsorship programs first designed by a US based lamppost banner manufacturer.
A modest steady light at the intersection of two roads is an aid to navigation because it helps a driver see the location of a side road as they come closer to it and they can adjust their braking and know exactly where to turn if they intend to leave the main road or see vehicles or pedestrians. A beacon light's function is to say "here I am" and even a dim light provides enough contrast against the dark night to serve the purpose. To prevent the dangers caused by a car driving through a pool of light, a beacon light must never shine onto the main road, and not brightly onto the side road. In residential areas, this is usually the only appropriate lighting, and it has the bonus side effect of providing spill lighting onto any sidewalk there for the benefit of pedestrians. On Interstate highways this purpose is commonly served by placing reflectors at the sides of the road.
Because of the dangers discussed above, roadway lights are properly used sparingly and only when a particular situation justifies increasing the risk. This usually involves an intersection with several turning movements and much signage, situations where drivers must take in much information quickly that is not in the headlights' beam. In these situations (A freeway junction or exit ramp) the intersection may be lit so that drivers can quickly see all hazards, and a well designed plan will have gradually increasing lighting for approximately a quarter of a minute before the intersection and gradually decreasing lighting after it. The main stretches of highways remain unlighted to preserve the driver's night vision and increase the visibility of oncoming headlights. If there is a sharp curve where headlights will not illuminate the road, a light on the outside of the curve is often justified.
If it is desired to light a roadway (perhaps due to heavy and fast multi-lane traffic), to avoid the dangers of casual placement of street lights it should not be lit intermittently, as this requires repeated eye readjustment which implies eyestrain and temporary blindness when entering and leaving light pools. In this case the system is designed to eliminate the need for headlights. This is usually achieved with bright lights placed on high poles at close regular intervals so that there is consistent light along the route. The lighting goes from curb to curb.
Further information: pedestrian crossing#Lighting.
Street Lighting, Street Lightning Malaysia, Street Light G2, Street, LED, LED Lighting, LED Display, Manufacturer, Street Light G4, Malaysia, Melaka, Malacca, best, top LED in Malaysia. 
One Of The Pioneer In LED Street Lightning.

11 Years Of Experience In Led Lightning Market.

Our Product Is All "Made In Malaysia".

JKR/JMAL Approved & Sirim Tested.

ISO 9001:2015 Certified.
[bodymovin anim_id="8800″ loop="true" width="200″ height="200″ align="center"]
Research has shown that darkness produces a big fall in the number of people out walking – and a major reason for this is that people feel less safe walking in the dark.

It can also reduce the number of people who avoid leaving their homes at night, reduce social isolation, improve physical and mental well-being and increase community pride.
"Smart Street Lights Lay the Groundwork for Future IoT Deployments"
"Smart Street Lights for Brighter Savings and Opportunities"